Embark on a Restorative Yoga Retreat in Nicaragua: Namaste at Rancho Santana
Rancho Santana, a luxury residential community well-known for its pristine beaches and heartfelt hospitality, spreads out over 2,700 acres of lush forest and oceanfront cliffs. For truly unique wellness retreats, this Nicaraguan hidden gem is a top favorite destination in Central America. The Ranch's unparalleled natural beauty is truly the perfect setting for focusing on one's wellbeing.  
Rancho Santana Yoga Retreat in Nicaragua's Natural Beauty
Surrender to the power of healing at our treetop Yoga Studio, nestled among the tropical jungle trees. Greet the sun with slow, thoughtful movements, guided by experienced instructors. The gentle sound of the waves at Playa Santana and the breathtaking views of the surrounding nature serve as the perfect accompaniment to your morning or evening flow. Choose a practice that suits your needs, including yoga fitness, yoga fusion, or fusion hot yoga.  
The elements to optimize relaxation and wellbeing are present in every wellness experience at The Ranch, whether it is during a fitness yoga class at our treetop deck or a soothing massage in a private cabana at our bespoke Spa in El Bosque.  
Breathe in organic essential oils like Lavander and Rosemary. Listen for the songs and calls of the birds in the forest. Delight your taste buds with freshly brewed tea or with a green juice made with celery and other ingredients from our Santana Garden.  
For our experienced therapists and yoga instructors, wellness is more than just a massage or a class. It is a commitment to healing from within. Together, they carefully curate wellness experiences that will enable you to create harmony between mind, body, and spirit.  
Holistic living entails movement but it also consists of nourishing the body with ingredients grown in mother nature. At Rancho Santana, a big focus of our yoga retreats is food. Our Santana Farm and Santana Garden provide all ingredients to our four restaurants on-site. You can enjoy delicious flavors that celebrate the authenticity and richness of the local agriculture for every meal. Picture fresh dragon fruit smoothie bowls every morning for breakfast or grilled "Catch of the Day" enjoyed seaside, for lunch. Whatever your choice may be, freshness is guaranteed!  
Unwind in the lap of luxury
With three different luxurious accommodation categories to choose from, there is something for everyone and every kind of retreat. If privacy and connection to nature is a must, our generous Ocean View Homes will be the perfect option. On the other hand, The Inn and The Residences of The Inn provide comfortable bedrooms and are only a short walk away from two restaurants, El Café and La Finca y El Mar.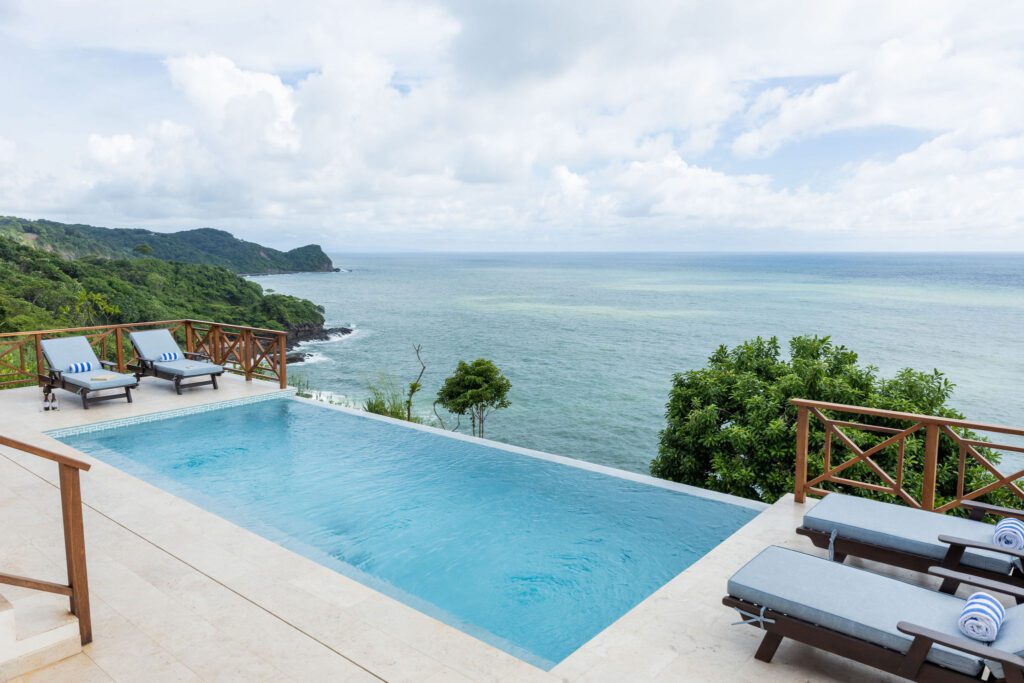 Our Nicaragua yoga retreats include signature experiences that will allow you to reconnect with nature and explore The Ranch. Begin your day with a guided hike to Playa Escondida accompanied by our Guest Experience Specialists. If in luck, you may spot a turtle laying eggs on the shore.  
For adrenaline-seekers, we offer well-cared-for, high-performance trails. Enjoy a complimentary and guided ride through our forest. End your day with a beach bonfire as you soak up the beautiful colors of a magical Nicaraguan sunset. Be sure to try our Rancho Smores, they are delicious! 
Explore Nicaragua's Finest Yoga Retreats
Offering elegant accommodations, restorative spa treatments, farm-to-table meals at our restaurants, and unique adventures, Rancho Santana is a yoga and wellness retreat destination that offers a truly unforgettable experience to reconnect with nature. Let the healing power of mother earth soothe your aches and ease your mind.  
Explore the powerful connection with the ocean and other elements of nature as you flow to the rythm of the air and waves. Our picturesque destination embodies the perfect mélange of tranquility and comfort. A sacred place dedicated for movement and wellness in Nicaragua is calling you…